Facility Features
24 Hour access – 7 days
Unique encrypted fob for gate and unit entry
Individually alarmed doors
CCTV and video surveillance monitoring
On-site office and toilet
Secure perimeter fence
You padlock and retain your key
Convenience of drive-in, direct front access to shed
Room to easily manoeuvre removalist trucks and large boats/or caravans
Member of the Self Storage Association of Australasia (SSAA)
Competitive storage rates
Padlocks and protective covers for purchase
EFTPOS & Direct Debit services available.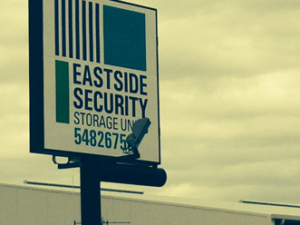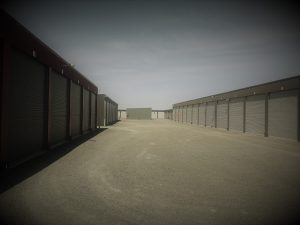 Security Features
We take the security of our facility very seriously and feel we provide one of the most secure storage facilities in the Echuca area. We use state of the art alarm systems, cameras and continue to improve on new technology as it comes about.
Access to facility
A sophisticated computer-controlled access system is installed in our facility.  This system only allows Eastside Security Storage Unit customers onto the property.
Each customer is given a unique Fob which identifies and authorises entry through the automated gate.  This access is integrated with only your units alarm system– so it knows when you are here and when you leave.
Individually Alarmed Units
The Access Control System (Fob) is also integrated into a sophisticated alarm system connected to your own individual storage unit. This system provides the highest level of security and therefore providing you with your own alarm system. We use a sophisticated monitoring company that uses a back to base monitoring systems that operates 24hrs.
Effectively, each storage unit has an alarm which is armed for protection when the customer is not on site.
24/7 Access
In our facility we have installed technology that enables our customers to enjoy 24-hour access. This means that you do not have to worry about opening hours – you can access your storage unit whenever you wish.
Our security features that give you extra peace of mind are:
Secure perimeter fencing surrounding our facility – most with concrete tilt panel walls
C.C.T.V. surveillance throughout the facility with 29 cameras operating 24hrs
Security Lighting throughout facility
Security Patrol car nightly visits
Storage Fees
All payments are to be made 1 month in advance – you will receive an account via email/post approx. 14 days before storage is due. This account is to be paid and in our account before the due date.
Insurance
Goods are stored at your own risk – we recommend that you take out Insurance Cover. Check with your own Insurance Company to cover your goods whilst stored at Eastside Security Storage Units.
Privacy Policy